Tarot Card Chains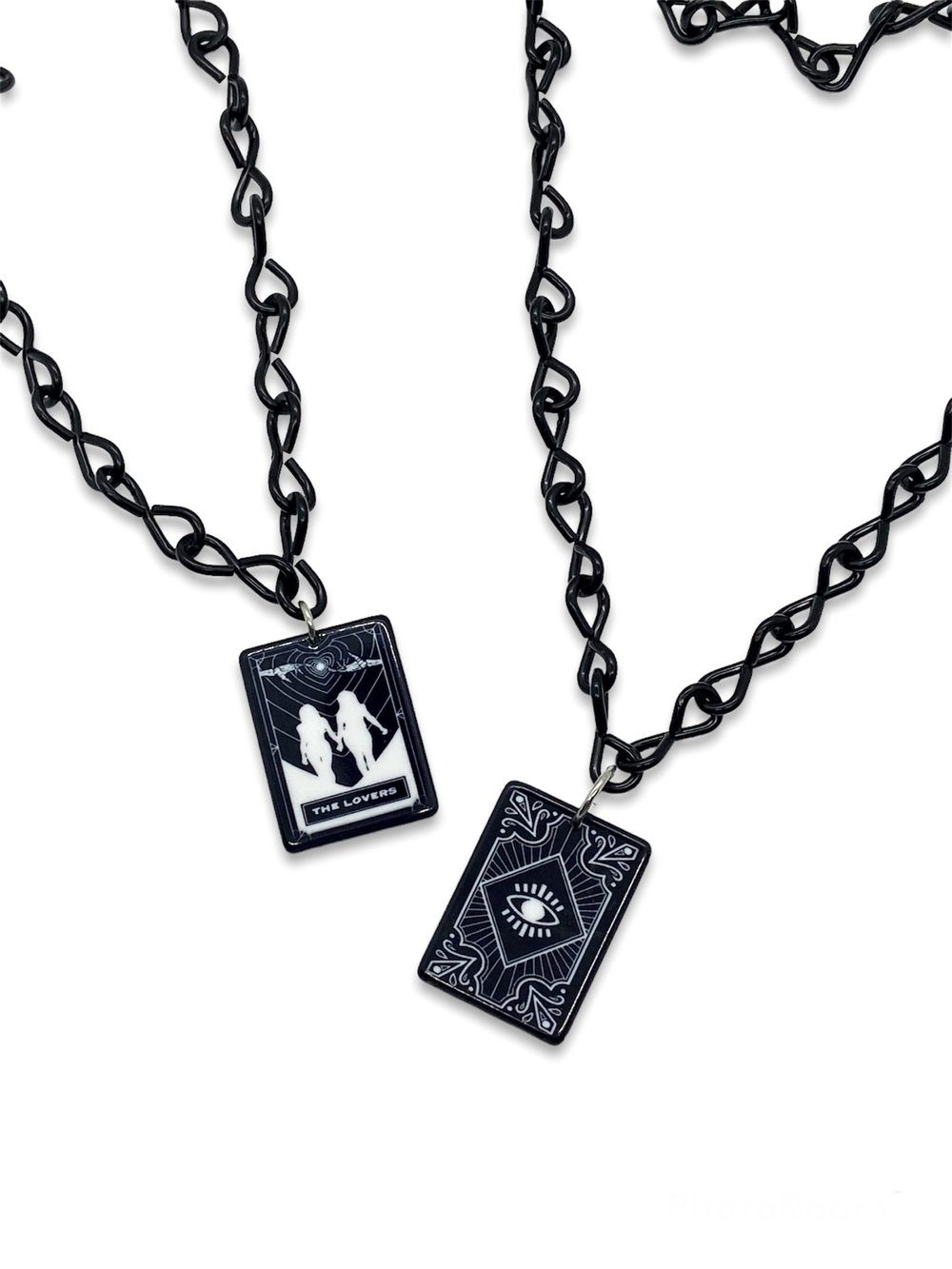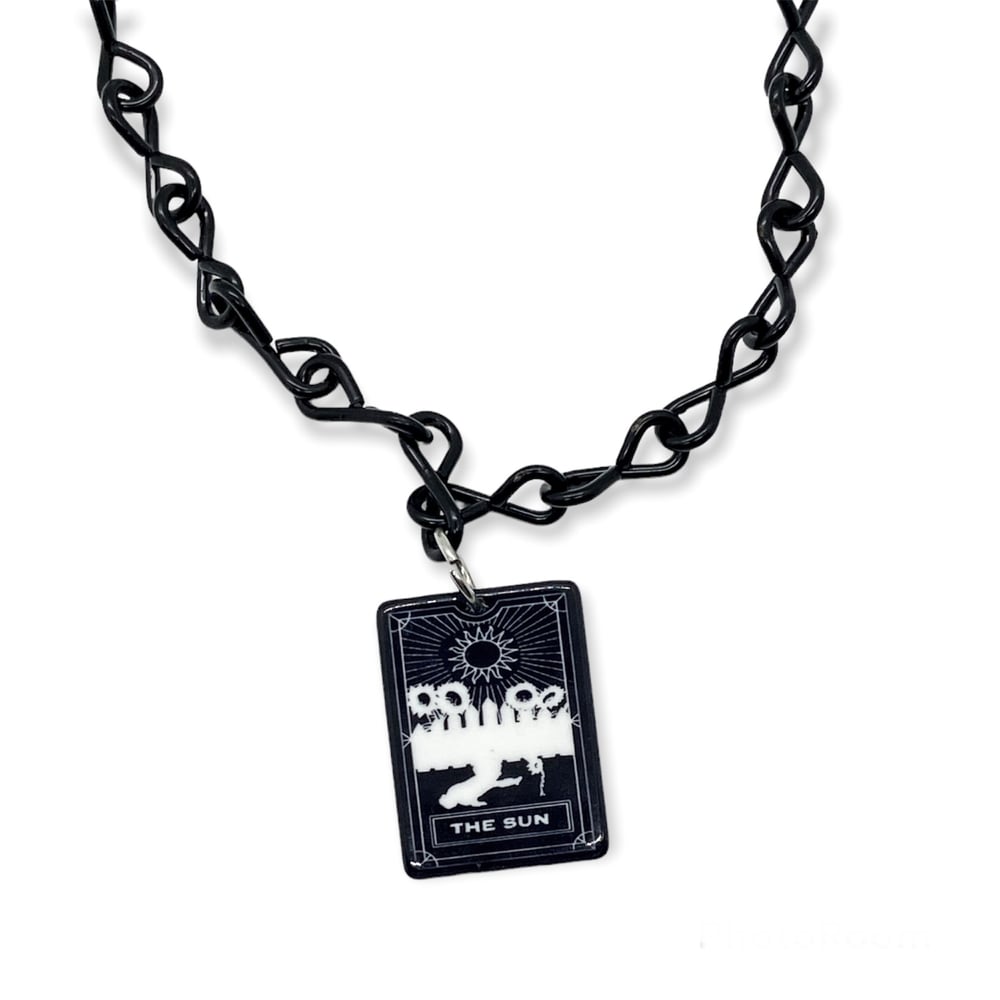 Control your future with the last pieces of the tarot card necklace collection!
The Lovers: Of course this card relates to love, but it can also represent having to make some tough choices.
The Sun: This card represents optimism, success, and overall positivity.
Custom made by our in-house artist Chainlink!