'Diabolical Party' Joker Game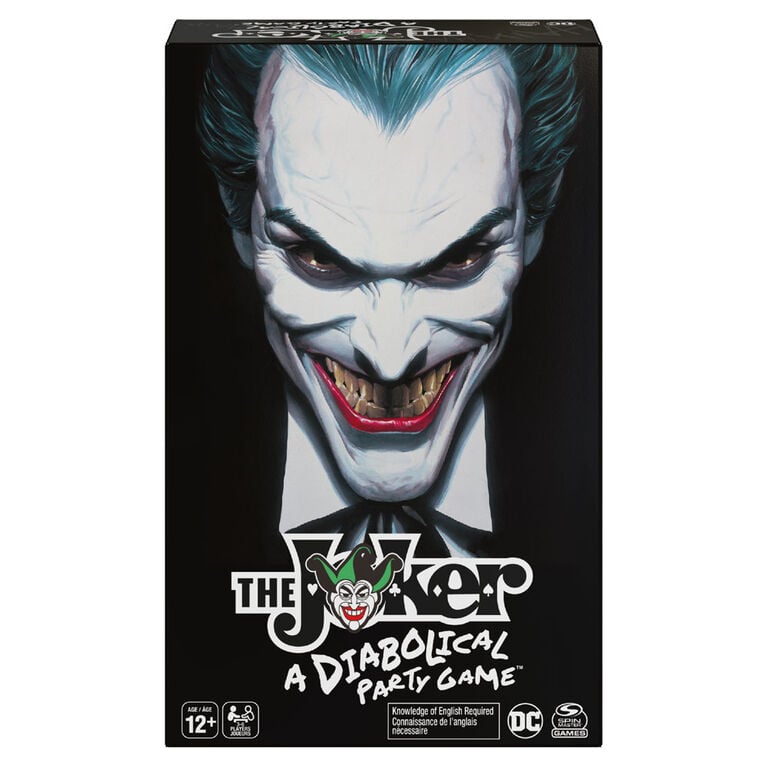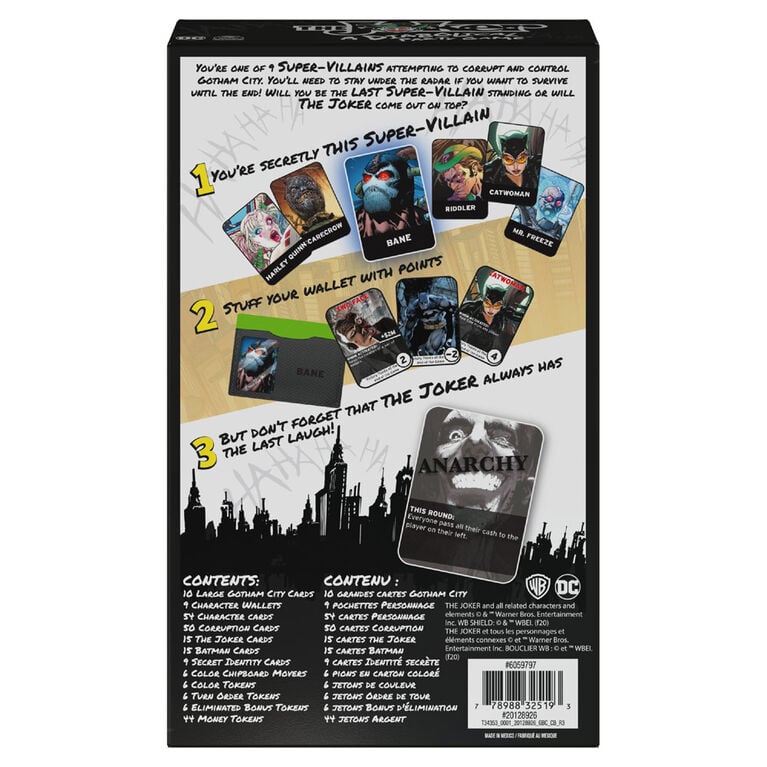 The Joker Diabolical Party Game is the addicting board game that any fan of the Batman universe and its colorful characters will love! You're one of 9 Super-Villains attempting to corrupt and control Gotham City. You'll need to stay under the radar if you want to survive until the end! Will you be the last Super-Villain standing or will The Joker come out on top?
A DIABOLICAL PARTY GAME: Gotham City's most heinous Super-Villains are each determined to rule the metropolis. But The Joker sends Gotham City further and further into anarchy with each passing round!
GAME OF STRATEGY AND LUCK: You're secretly a Super-Villain, filling character wallets with Corruption Cards. Players can eliminate wallets, sending the caught Super-Villain to Arkham Asylum.
NEVER THE SAME GAME TWICE: The Joker gameplay is constantly random as it's guided by a turn of the cards and The Joker's changing game rules with every new round.
QUICK START, FUN AND ENGAGING: Take out the game components, read through the instructions and you're on your way to Gotham City domination! For 3-6 players, ages 12 and up text
Includes: 10 Large Gotham City Cards, 9 Character Wallets, 54 Character Cards (6 sets of 9), 9 Secret Identity Cards, 50 Corruption Cards, 15 The Joker Cards, 15 Batman Cards, 1 Punch Sheet
FREE SHIPPING